Strategic Partners & Technology
Effective financial planning can sometimes require a team of experts working together to serve your best interests. In such situations, we are the quarterback who makes sure everyone is working together to achieve the best possible results. If you have existing team members you trust, such as your CPA or attorney, we are happy to work with them, and we can also bring in our subject-matter experts as needed. Some of our strategic alliances are detailed below.

As a Member Agent of The Nautilus Group®, a service of New York Life Insurance Company, Tom E. Sunny works hand-in-hand with Nautilus specialists experienced in taxes, estate law, life insurance, accounting, and charitable giving. This relationship helps ensure you benefit from some of the most sound thinking when it comes to your estate.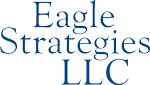 Through Eagle Strategies, Tom E. Sunny provides fee-based financial planning, investment advisory services, and access to investment management programs. Eagle Strategies LLC is registered with the Securities and Exchange Commission as an "Investment Adviser" and is an indirect, wholly owned subsidiary of New York Life Insurance Company.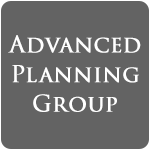 The Advanced Planning Group of New York Life Insurance Company collectively leverages years of practical experience and background in law, accounting, and financial services, in order to provide New York Life agents with unparalleled assistance in estate, trust, business, and life insurance strategies. Because the Advanced Planning Group supports agents who have a nationwide clientele, the group has insight consulting on estate and business plans at all levels of wealth across all 50 states. The Advanced Planning Group is called to action to advise on hundreds of business and estate plans each year; and that means Tom E. Sunny can bring experience, value, and insight to your situation. The Advanced Planning Group does not provide legal, tax, or accounting advice. Consult with your own advisors for legal, tax and accounting advice.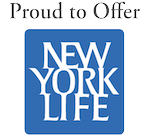 Tom E. Sunny and his fellow financial professionals are proud to be affiliated with New York Life Insurance Company. New York Life and its wholly owned subsidiaries provide life insurance, fixed annuities, long-term care and disability insurance. A mutual insurance company, New York Life is a Fortune 500 compay and one of the largest mutual life insurance companies in the United States.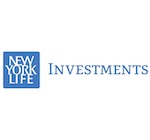 New York Life Investments is comprised of the global asset management businesses of our parent company, New York Life Insurance Company. We offer clients access to specialized investment teams through our family of affiliated boutiques.

Crump® is a third party unaffiliated insurance brokerage general agency. They provide Tom E. Sunny the ability to sell life insurance, long-term care insurance, disability income and annuities outside of New York Life. Tom E. Sunny's relationship with Crump® enhances our mission of creating solutions that work best for our clients.
Our Technology Partners
Fidelity Clearing Solutions: Custodian of your investment account
Envestnet: Technology organization dedicated to providing digital access to your accounts, portfolio tools, and performance reporting.
Envestnet PMC: Monitors the performance of the products and investment managers available on Envestnet.
Wealthscape Investor Mobile App: Track and monitor your investment accounts with NYLIFE Securities and Eagle Strategies in the palm of your hands.
eMoney: Your personal financial dashboard and website, courtesy of Sunny Financial Strategies. This is the main financial planning software we use that will also aggregate all external accounts. Some examples include:
Asset and Liabilities Assessment
Income and Expenses Analysis
Cash Flow Projections
Tax Planning Expertise
Retirement Accounts, Insurance, Bank Accounts, etc.